We get it - a bullet journal is meant to be used in an analog format, but we needed a digital version that followed a similar set of principles. Over the years, I've purchased several journals, but the habit never stuck. I was busy, life got in the way, and I forgot to write.
I became tired of this, so I built a digital solution for busy people who want the benefits of structured reflection, planning, and prioritization but haven't been able to make the paper journaling habit stick.
Part 1: Routines
Friday is based around routines, which are habits that you would like to create. You can create a variety of habits that will help you reflect, plan, and prioritize your life and work. Feel free to pick a template or create your own customized habit from scratch.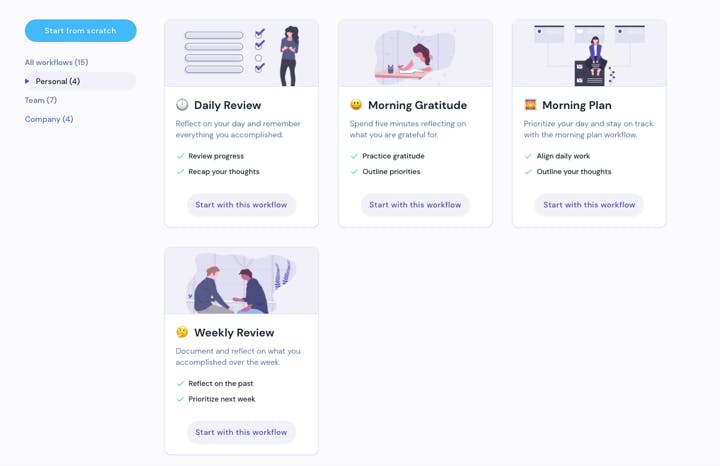 The most important thing you should know about workflows is the following:
They are structured (with a variety of questions/prompts)
We handle all the reminders (so you don't forget)
They run on a regular basis (daily, weekly, monthly, whatever you choose). Here, you can see how easy it is to customize:

Above is an example of an emoji question you can ask yourself to gauge sentiment, but there are other question types available, or you can pick a free-form option and write.
The key here is that Friday handles all the heavy lifting, so you can focus on building a habit of reflection, planning, and gratitude.
Part 2: The Index
As you create workflows in Friday, you will be able to see a running log of entries on the homepage. I've included a screenshot of how this looks below: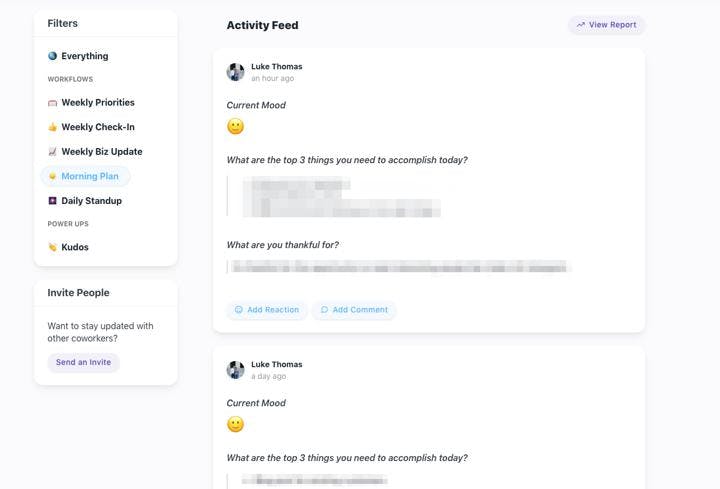 It may be tough to see, but I've created a "morning plan" habit where I answer the following questions:
What are the top 3 things I need to accomplish today?
What are you thankful for?
I enjoy looking back through past responses and seeing entries from the past. I'm sure you will too!
Part 3: Reporting
The next aspect of the Friday digital bullet journal is that we automatically compile charts/graphs on the fly. For example, if you have a yes/no question, we will automatically create a chart so you can track your progress over time.
This is important as it reinforces the habit and helps you establish streaks. Remember, the goal of any solution is to create healthy habits and improve productivity, otherwise, you will not capture the benefits of journaling.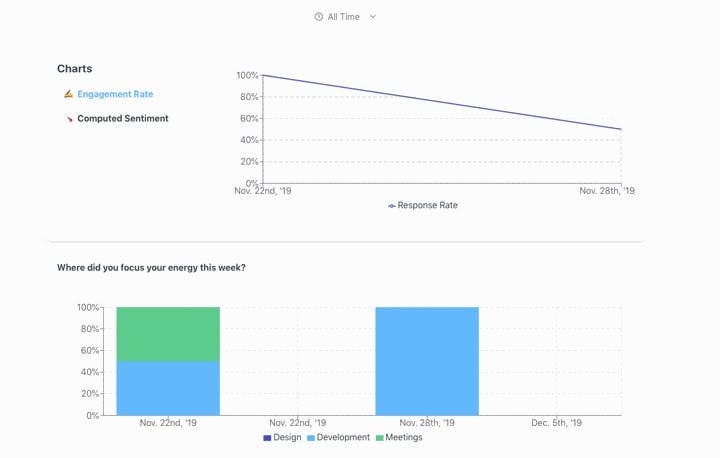 Part 4: Use Friday at work (optional)
We also built Friday for Teams. While we recommend keeping your personal bullet journal separate from your work journal, you can invite peers and establish healthy work habits. You can use Friday to do weekly status reports, daily standups, and 1-1 meetings. The list of possibilities is infinite.