Most teams have some form of project planning in place. However, manual tracking is outdated and no longer sufficient, especially as more businesses develop hybrid strategies and countless digital project management tools become available. This is precisely why more people are transitioning easier to access digital planners that can sync across your devices. 
Digital planners enhance productivity by effectively streamlining employees' workflows. Effortlessly track meetings, set priorities, and securely store documents to quickly accomplish goals. Plus, when you use digital planners properly, most of the challenges of managing virtual teams vanish. The best part? You typically can boost productivity using a digital planner for free!
Before we dive into the specific tool recommendations, it's important to think about the features and what outcomes they should help drive. We'd strongly encourage you to answer the following questions as you decide on what app makes the most sense for your needs.
Does the planner show meetings and tasks into one place? Any planner app should merge calendar events and tasks into a single view (like an analog planner does)
Does the planner integrate with existing tools? If you already use project management software, the planner needs to pull work out of those systems.
Does the planner complement existing tools? You don't need another calendar app. You don't need another project management tool. You need a way to roadmap your day and finish with a feeling of accomplishment.
Is the planner available on multiple platforms and devices? Is a mobile app available? Does the team regularly update the product? Is it easy to chat with support?
Does the planner drive regular reflection and continuous improvement? Can you see how you are allocating your time on a regular basis? Does the tool help you have more successful days?
We recommend you use the criteria above to help make a better decision. With that out of the way, let's jump into the rest of this post!
The Best Digital Planners for 2021
Friday has come swinging out of the gates with a brand-new daily planner that nicely complements their suite of automated work routines for goal setting, icebreakers, and status updates. 
Now with the Planner, Friday users can get an overview of what their day looks like. This includes meetings and appointments across *multiple* calendars. What does that mean? 
Combine your personal and professional calendars into one slim view. Run a small business or several? Connect all of your calendars in one place in a friendlier view than anything Google Calendar provides. 
Best of all? Friday connects to Zoom or Google Meetings and you can log in directly from Friday. 
Did someone ask for integrations? Connect to your favorite project management tool and bring those over to your task list. Quickly add any additional tasks to your list, too. 
Features:
Connect your calendar and apps
Block out time to focus and deep work
Roadmap your day
Slack
Teams
Trello
Asana
Microsoft Tasks
Todoist
ClickUp
Zoom
Google Meetings
Github
Todist specializes in productivity software and creates tools that simplify and organize your workday. They are designers, engineers, and communicators united by a common goal, not a common location. Regain clarity by placing tasks into Todoist, no matter where you are or what device you use.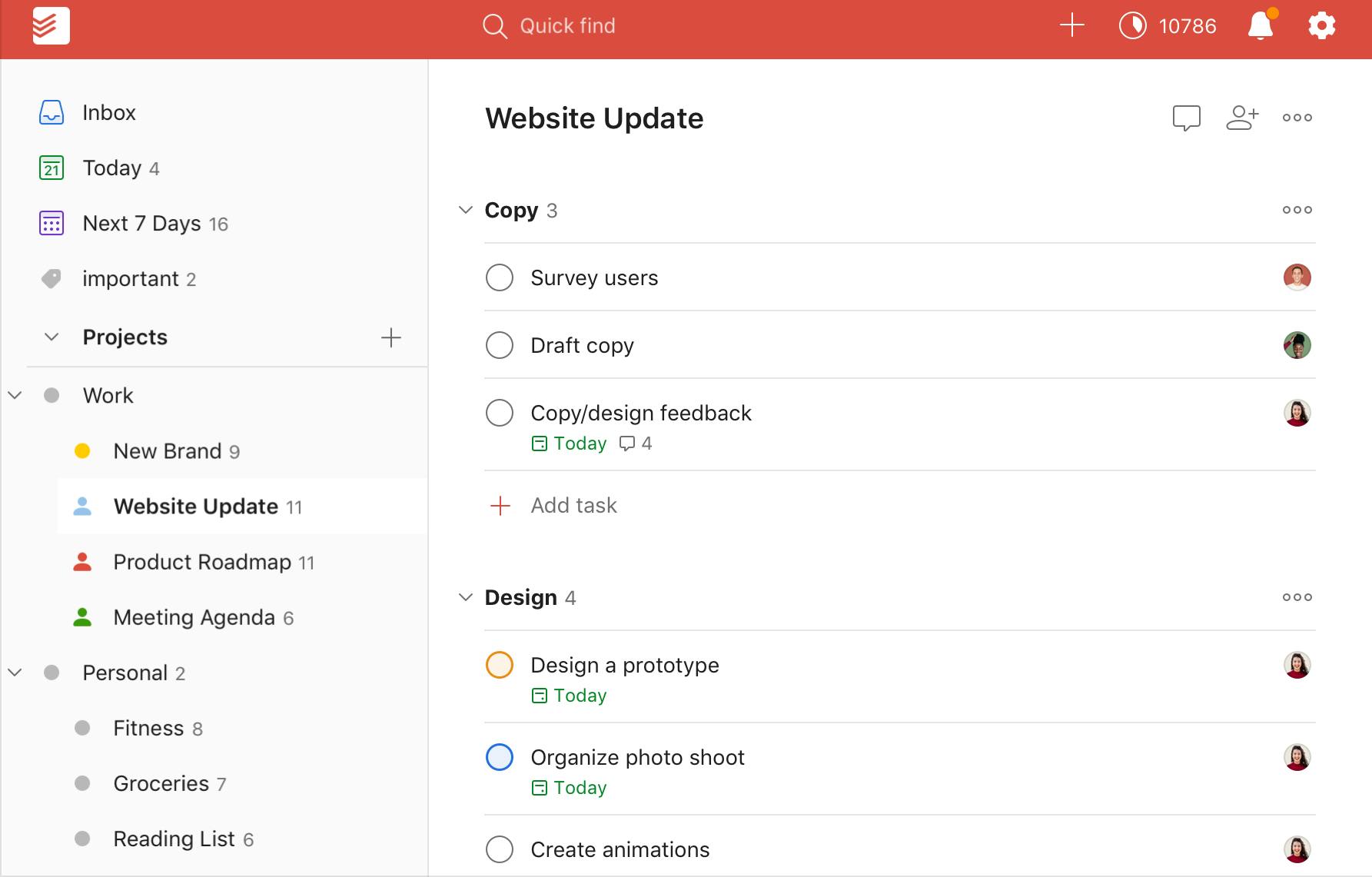 "It's simple, easy and not difficult to learn. I actually like how keeping track of tasks seems like something that doesn't take much time and something that I actually enjoy doing. It has a clean UI and has collaboration tools to work in teams and let each other know what needs to be done."— G2Crowd
Pros
Easily organize and prioritize assignments.
Get a clear overview of all company tasks.
Divide and conquer your daily tasks in shared projects.
Pricing
Basic: Free
Premium: $3/person /m 
Business: $5/person /m 
Formats: Mobile, tablet, and web
Teams can plan their day in seconds with Any.do's daily planner. Use this streamlining application to focus on meaningful action items that will deliver your goals. Any.do's dashboard consists of your to-do list and calendar, allowing you to plan while staying on top of your agenda. Drag and drop tasks into your schedule to produce an efficient daily plan.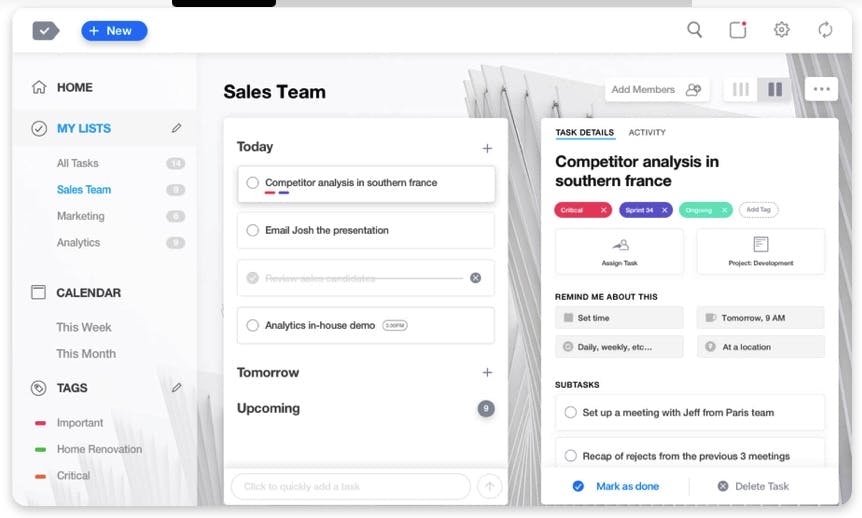 Pros
Reschedule tasks, mark them as done or delete them completely.
Prioritize tasks to save you hours of extra work and burden.
Pricing: 
Standard: Free
Premium: $5.99/p /m
Formats: Mobile, tablet, watch software and web
The award-winning Things app helps plan your day, manage your projects, and make progress toward your goals. It's easy to use and neatly organize all your projects—from routine tasks to large quarterly goals—start focusing on what matters.
"Things offers the best combination of design and functionality of any app we tested, with nearly all the features of other power user applications and a delightful interface that never gets in the way of your work."— Wirecutter, The New York Times 
Pros
Easy input, no matter what productivity method you practice. 
Various methods of view to help task managers.
Flexible organization for every department.
Pricing
For Mac macOS: $49.99
iPhone & Watch: $9.99 
iPad iOS: $19.99 
Formats: Mac, tablet, watch, and web
Sunsama is a digital planner for professionals of almost any industry. Plan your workday by bringing together todos, meetings, and tasks from all your applications using this efficient time-management resource.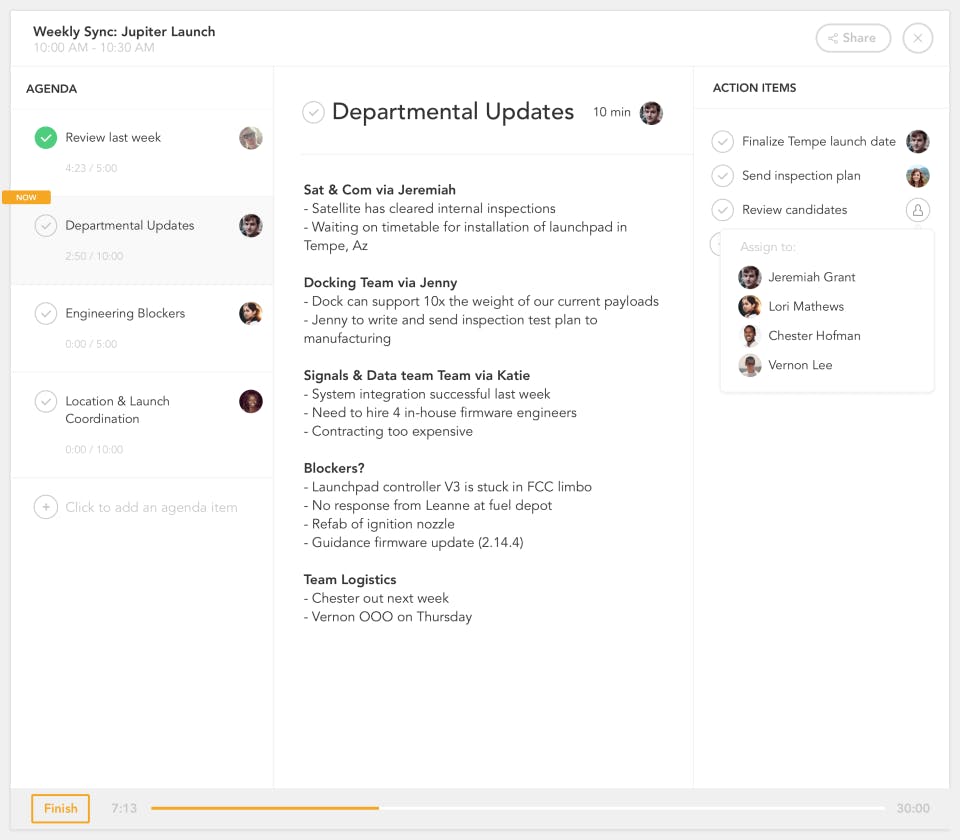 "I use this every morning as a way to plan my day. It has become such an integral part of my day, as it keeps me on track. It's a checklist, scheduler, agenda, and notebook all rolled into one. I cannot picture working without this." — Capterra
Pros
Easy to use, with a helpful interface.
Chat right in the app, and their team answers you effectively and friendly. 
Sync a variety of other apps, such as Google Calendar, so you can see all the meetings you have while planning out your day.
Pricing: Free
Formats: Tablet and web
Although the GoodNotes app is one of the best note-taking apps for digital handwritten notes on iPad and iPhone, it also provides a useful digital planner that resembles paper planners. It was created from our founder's frustration of taking readable and reusable notes on his first iPad.
Pros
Free-flowing notes
Highly customizable
Pricing: Free
Formats: Mobile and tablet
Make the most of every day by utilizing GoogleCalender. This digital planner provides multiple views of your day, week, and month prioritization, guest invites, calendar on the web and more. Safely backup data, so you don't lose your schedule if you lose your device.
"I've tried all kinds of available calendar apps, but this one is by far my favorite! I often tell my friends to drop their apps and opt for Google Calendar because I really think it is so much better than any other free-cal app out there." — Apple App Store Review
Pros
Create events in a few taps with smart suggestions for event titles, people and places.
Events from email are added to your Calendar
Schedule View brings schedules to life and makes it easy to see what's ahead with images and maps.
Pricing: Free
Formats: Mobile and tablet
Notion serves as a workspace for notes, docs, wikis, projects and collaboration. Use it on your own, with your team, or as an entire company. Get started for free, then add your whole team. Notion's daily planner template includes all kinds of planning in Notion from a Notion daily calendar to a Notion Daily Journal.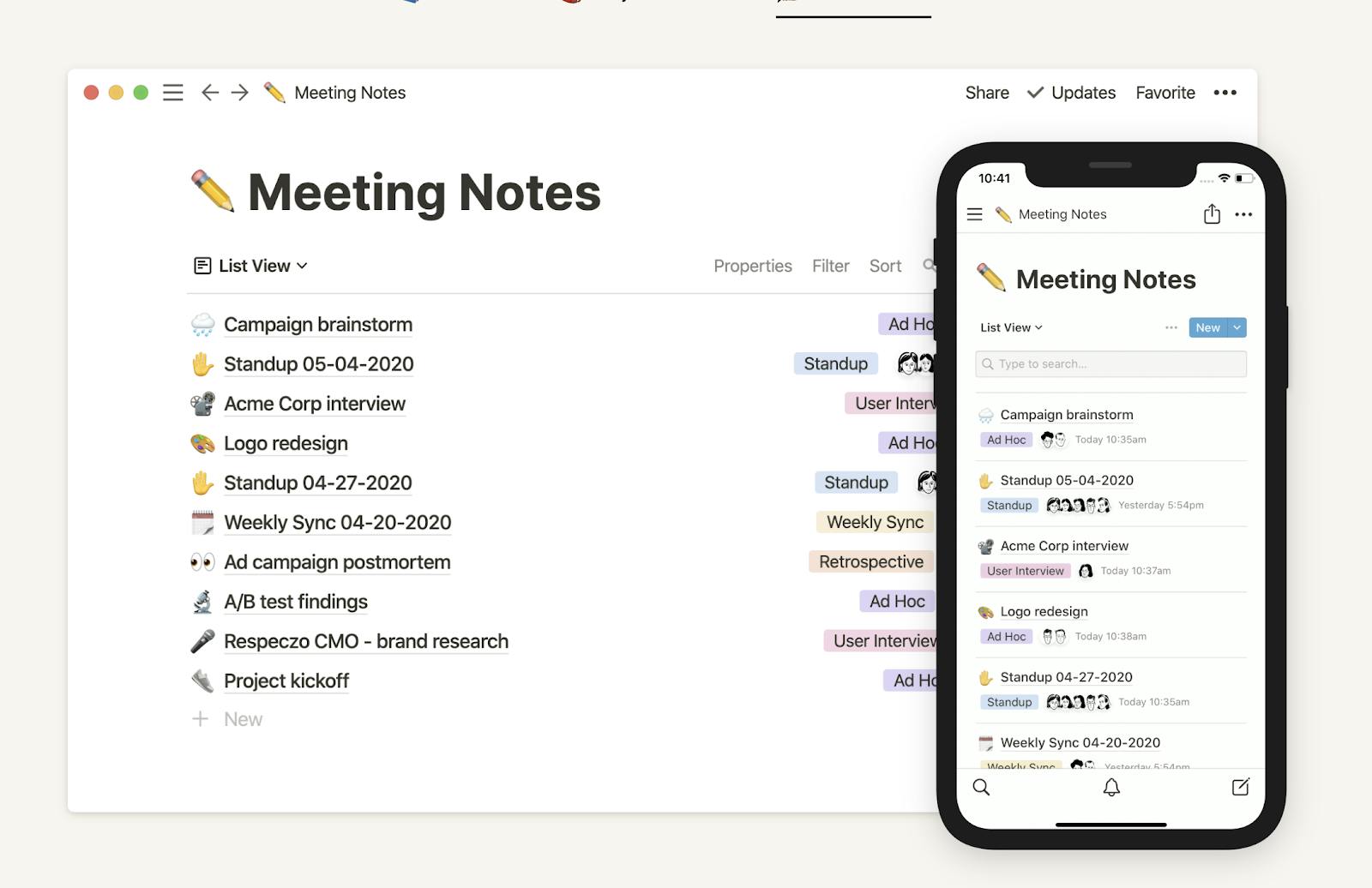 "Notion helps us keep track of the 30+ design projects we have going at once. We can click into any of them to get the full lay of the land right away." — Justin Watt Director of Operations, Metalab
Pros
Great for securing company information all in one place
Embed youtube videos and attach files up to 5MB if you are a free user. 
Easily write essays in blocks and arrange them in order in a way you like.
Pricing
Personal Pro: $4 /person per month
Team: $8 /person per month
Enterprise: Contact a sales representative
Formats: Mobile, iPad, and web
Trello starts as a free project management solution that delivers a Kanban board approach. Use it with your agile or scrum project management methodologies or use it independently. Each task and set of tasks is then grouped on a board. Move your cards to different progress points, depending on the work that has been done and tasks that still need to be completed. A drawback to Trello is that it's mainly meant for teams, even though they have boards for personal planning, too.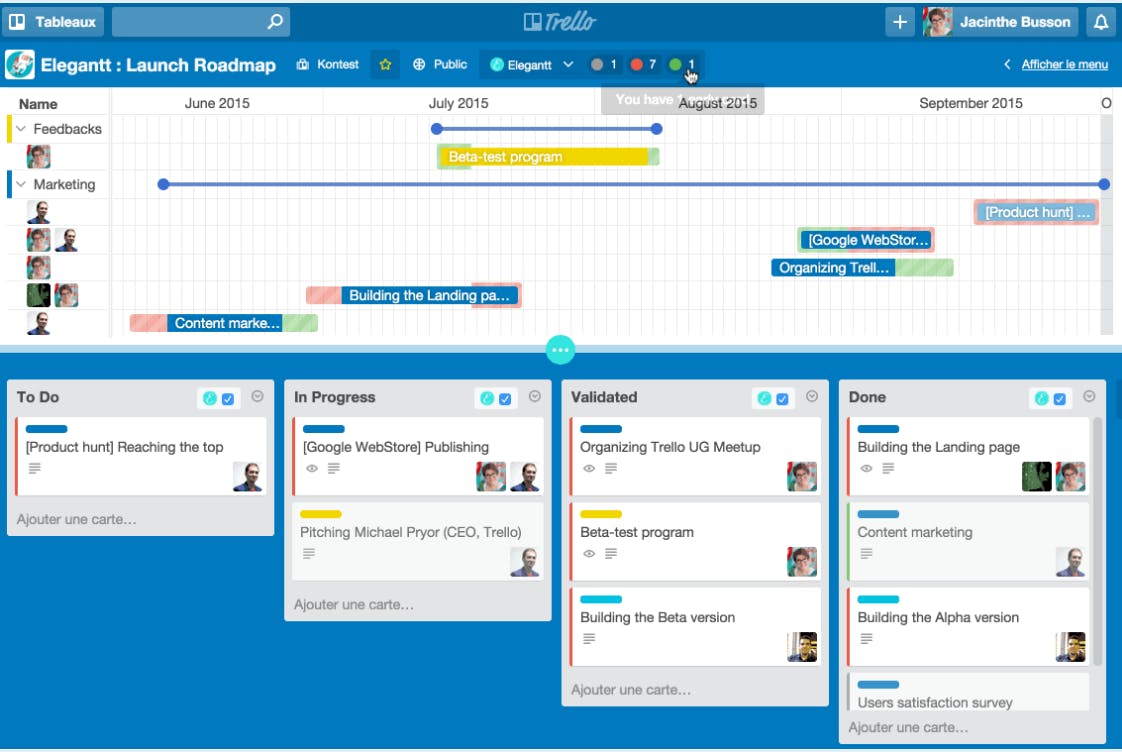 Pros
Built-in workflow automation.
Convenient team playbook
Syncs with all your devices
Pricing 
Basic: Free
Premium plan: $13.49 /month /per user
Business plan: $30.49 /month /per user
Enterprise plan: Available by quote
Formats: Mobile, tablet and web
Asana is a team collaboration tool for people who prefer to mix approaches to tasks and choose to implement their tasks in a list view. With Asana, you can assign team members to cards (within a project board) or to-dos (within a project list). You can add attachments, labels, subtasks, descriptions, and comments.
You can also mark certain tasks as milestones, define dependencies between tasks, and track your tasks' deadlines in a calendar view.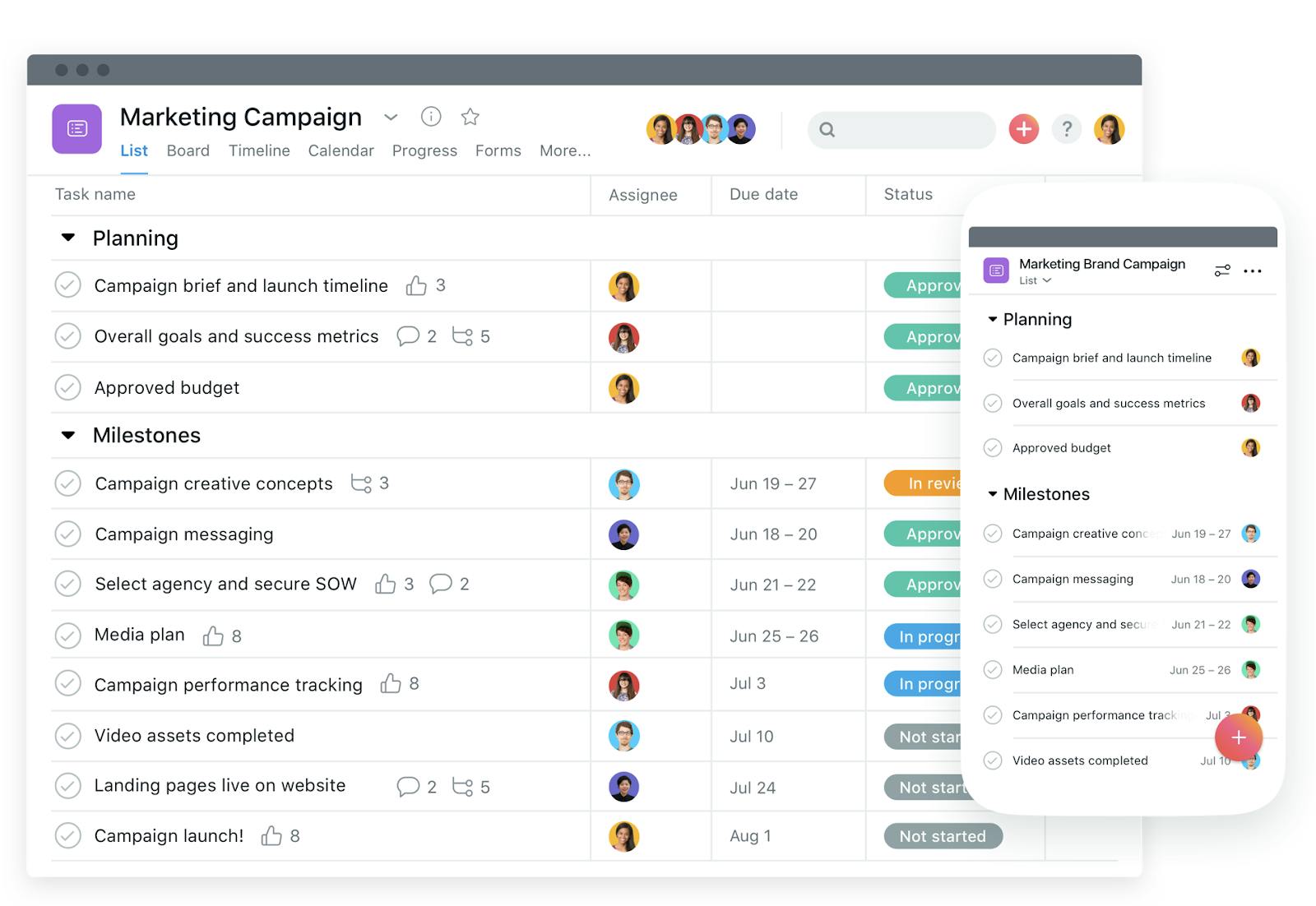 Pros
Keep track of all tasks and projects.
Share information with the necessary individuals/groups.
Report on work, all in one central place.
Pricing
Basic: $0/person /m (Free)
Starter: $13.49/person /m 
Premium: $30.49/person /m 
Enterprise: Tailored to your business needs
Formats: Mobile, tablet, and web
ClickUp is a project management tool that your whole organization can use for free! Most corporations charge premium prices for what ClickUp delivers for free. Enjoy unlimited users, tasks and various product features using their Free Forever plan.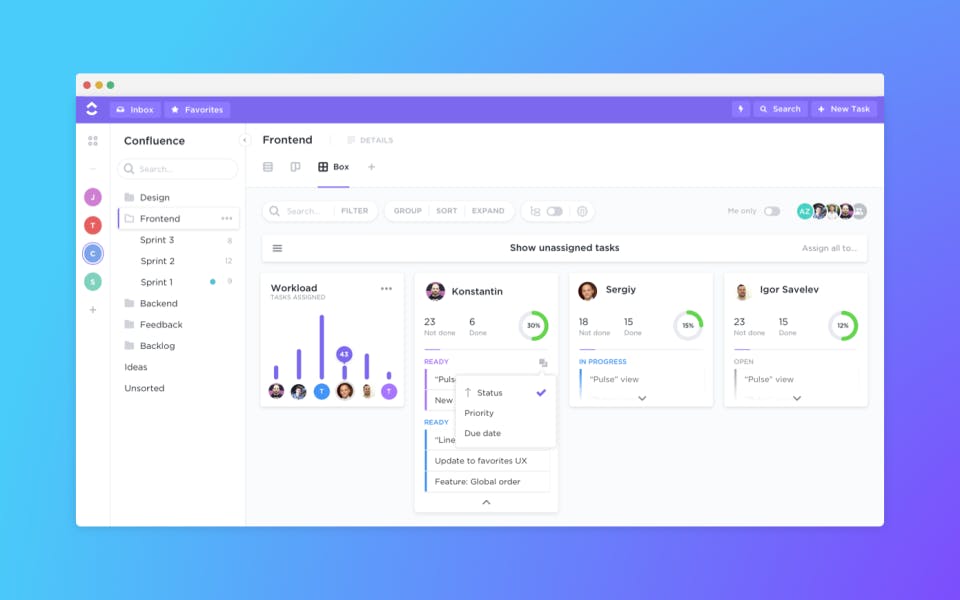 Pros
Communicate directly on a task and assign action items. 
Design workflows and duplicate them anywhere. 
Classify tasks by importance.
Pricing
Basic: Free
Unlimited: $5 /person /m
Formats: Mobile, iPad, and web
Choosing the Best Digital Planner for You
How do you determine which digital planner is right for you? That depends on whether you need to track assigned tasks, quarterly goals, timesheets, or streamline automation; remember, the possibilities are almost endless. 
Just make sure your preferred daily planner can accommodate your company's long-term aspirations. Also, ensure your whole team can access and use its advantages to the fullest extent.